<![if !vml]><![endif]>
In 120 Vegetable Capsules - 100mg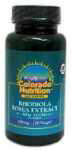 We offers the highest quality and potency Holy Basil
Extract on the market today. Our Rhodiola contains a minimum of 4% Rosavins and 1% Salidroside. Our encapsulated products are in a high end fast dissolving vegetable source of two piece capsules for best absorption.
Holy Basil
As it turns out, this northern Asian root packs a potent adaptogenic punch, helping the body to adapt to 21st century living in many ways. As ABC's Mark Blumenthal told Newsweek's Ms. Underwood, "It's got everything to become an herbal superstar - a high safety profile, compelling benefits and a reasonable amount of scientific research." In fact, it has been treasured in Russia and Sweden for many hundreds of years for increasing mental focus, physical endurance, productivity and fertility while fighting depression, fatigue, impotence, hypoxia, anemia and infections.
Russian researchers have categorized this herbal as an adaptogen. An adaptogen is an endurance enhancer. It can increase the body's responses to a variety of physical, chemical and biological stressors.
Rhodiola has been the subject of many clinical studies. No side effects or interactions have been reported.
Holy Basil
is a Siberian herb that is effective for improving mood and alleviating depression. Russian research shows that it improves both physical and mental performance, reduces fatigue, and prevents high altitude sickness. In one study, the Holy Basil
group decreased proof reading errors by 88% while the control group increased proofreading errors by 84%. ...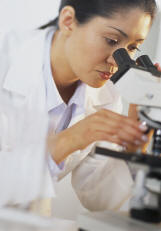 Very precise analytical tests done by HPLC labs confirm, that only Rhodiola rosea of Russian origin contains key active components: Rosavin, Rosarin, Rosin. Often so-called Holy Basil
formulas, sold in the United States (such as "Tibetan" Rhodiola or "Chinese" Rhodiola) contain no activity at all, as these formulas lack the key ingredient Rosavins while they are high in Salidroside. Only Rhodiola rosea of Russian origin (West and North Siberia) has the highest pharmacological activity and contains key active components ROSAVIN, ROSARIN, ROSIN and SALIDROSIDE. Our Holy Basil
Extract is meticulously extracted and HPLC Tested to contain 4% Rosavins and is the most potent Holy Basil
on the market today. Know what you are buying. Do not purchase Holy Basil
Extract unless the Rosavin content is stated and is at least 3%. If you see a product that says it is Holy Basil
Root Extract, forget about it wasting your money because the root does not have the medicinal values that the true extract product has and is most always either a different species or from some other country or a combination of both.
Are you experiencing any of the following feelings?
Anxiety
Panic
Stress
Upset Easily
Hormonal Imbalance
Lack of Energy
Always Fatigued
Very Emotional
Feel Like Escaping Frequently?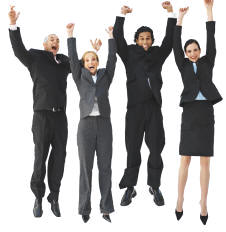 If you do, you should try our Holy Basil
Extract today! The newest cutting edge alternative for mood elevation, a feeling of well being as well as sports performance. No one wants to feel those feelings listed above and that is why, we are proud to present to you a superior quality product that works so well for so many people..

Products manufactured in GMP Certified
facility.
Vegetarian Capsules
Only Quality Raw Materials Used
Certificates Of Analysis Available On
Request
Supplement Facts
Serving Size 2 Vcaps

Amount Per Serving
% Daily Value
Holy Basil
Extract
(Standardized to 4% Rosavin and 1% salidroside)
8mg. Rosavin (Total Rosavins which includes side peaks of Rosavin 12.9mg.)

200 mg

*

*Daily Value Not Established
Chinese medical practitioners describe Adaptogens as "superior" plants that profoundly benefit the human body without dangerous side effects. While the most famous adaptogen is ginseng, cutting-edge research by top Russian doctors and scientists has shown that Arctic Root (Holy Basil
) can ease more conditions, including stress, depression, heart disease and cancer. Readers learn how to benefit from making Arctic Root part of their holistic regimen.
Other Ingredients: Cellulose, Rice Flour, Magnesium Stearate (Vegetable Source), Silica
Storage: Keep this product in a cool dry place.
Contains No Added: Free of Sugar, Starch and Sodium. No Artificial Colors or Preservatives.
Suggested Use: As a dietary supplement, take 1 capsule prior to breakfast and 1 capsule prior to lunch on an empty stomach or as directed by a health care professional.
| | | | | | |
| --- | --- | --- | --- | --- | --- |
| <![if !vml]><![endif]> | <![if !vml]><![endif]> | <![if !vml]><![endif]> | <![if !vml]><![endif]> | <![if !vml]><![endif]> | |
| | CNRR1-MP | <![if !vml]><![endif]> | $29.95 | <![if !vml]><![endif]> | |
| | CNRR3-MP | <![if !vml]><![endif]> | $89.85 | <![if !vml]><![endif]> | |
| | CNRR6-MP | <![if !vml]><![endif]> | $179.07 | <![if !vml]><![endif]> | |
| | CNRR12-MP | <![if !vml]><![endif]> | $359.94 | <![if !vml]><![endif]> | |