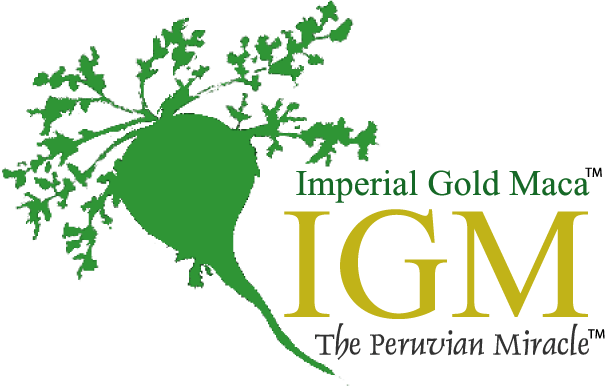 Here Are Some Of The Most Frequently Asked Questions
Dear Customer,

Thank you for contacting us. Most emails are answered in 1-3 business days. Be certain you have included your order ID # or the name that the order was being shipped to and the name of the person who placed the order.

Q: Where Is My Order?

A: Most orders ship out with in 1-3 business days in the USA excluding holidays and weekends. Some take longer due to out of stock items or back orders. When your order is shipped, an email is sent by United Parcel Service, with a tracking #, to the email address you provided when you placed your order. You can track your order at
www.ups.com or at Track Your Order
www.usps.com or at
If you have not received a tracking # by email your package may have not shipped at the time of this reply. Please allow 5-14 business days for your order to arrive.
Orders shipped to a Post Office Box in the USA can be tracked by contacting us and asking for the US Postal Office Tracking Number. Orders are shipped priority mail and usually will arrive in 3-4 days after we ship.
Orders outside the United States cannot be tracked once they leave the country unless you requested Express Mail or a special shipping service. Delivery time can vary from 7- 40 days. Because of high security and terrorism concerns many packages to other countries have been delayed. Be sure to inquire at your local post office or country customs office.

APO/FPO military addresses cannot be tracked and delivery times can vary greatly. We to these addresses US Priority Mail at no additional charge. Next Day, 2nd Day, and 3 Day Select are shipped via that service and may take 24-48 hours to ship out. Items are shipped and delivered on business days only.
Orders placed after 3pm EST. may not ship until the next business day.

Q: Why Is My Order On Hold?

A: If your order is on hold. It has been charged but the shipping address you provided did not match the billing address of the credit card. You have been sent emails informing you of this to the email address you provided. The owner of the credit card will need to call 718-850-0811 to give the security information necessary about the credit card so your order can be shipped.

Q: Why Was My Credit Card Declined?

A: Your credit card may have been declined because you entered the numbers incorrectly, your postal zip code provided does not match your banks information, or the account has non insufficient funds. We run credit cards again automatically for up to 1 month.

Q: Where do I send a check or money order if I don't want to use a credit card?
A: Send to:

<![if !vml]>

<![endif]>

Be sure to include your return address, the product you wanted and to include appropriate shipping and handling charges.

Q: How Do I Return Products?

A: When you placed your order you were instructed to read and agree to our return policy, go to our customer service page on this website to re-read our return policy. Since we are retailers and wholesalers and as our return policy states. "We do not accept returns on opened wholesale products" Un-opened products may be returned with in 30 days. Shipping is non-refundable and a 20% restocking fee will be charged to wholesale orders returned.
Retail customers may return one open bottle and any remaining bottles must be factory sealed. Bulk Maca products wholesale or retail are not returnable.
Special Instructions:
You may leave special instructions for the delivery driver on our order form, and we will provide the shipping company with that information. However, it is solely up to the driver to follow those instructions, and they may choose not to leave the package if you are not home. It is at their discretion.


E-mail Accuracy:
Please double-check your e-mail on the order form or before writing to us. Sometimes we reply only to have the e-mail returned to us with a bad address error. We want to be able to answer your questions for you.
Address Accuracy, Re-routing, & Forwarding Fees:
Please double-check your shipping address on the order form before submitting your order. A forwarding fee is issued for shipments that are either re-routed after leaving our warehouse or are incorrectly addressed due to customer error. Shipping labels are generated directly from the shipping information you have entered into our order form. We do not re-enter or type this information again. You will be charged a $5 fee for corrections since UPS will have charged us a $5 fee. Please note if a forwarding fee does occur, we will email you notification of the fee, reason for the charge, and the date of the charge. Likewise, if your address is incorrect and we ship your package via USPS, it may simply be returned to us. In addition, we will add a $1.00 administrative fee for a total of $6.00 billed to your credit card.

Please be accurate and double-check your shipping address to avoid any forwarding fees and receive your package as scheduled.

Fraud:
We reserve the right to refuse any order and may flag an order if fraud is suspected. Further, we will prosecute any fraudulent order to the fullest extent of the law.

Returns:
No product returns will be accepted after 30 days. Please read our complete refund and return policies.

Backorders:
We diligently try to avoid backorders, but they do happen. We will not substitute an item without your permission. Also, we will ship the part of your order that is in stock so you don't have to wait on your whole order for one item. There is no additional shipping charge if this occurs.

Have A Question For Us:
You can easily contact us at Contact Us
Information on this site is provided for informational purposes and is not meant to substitute for the advice provided by your own physician or other medical professional. You should not use the information contained herein for diagnosing or treating a health problem or disease, or prescribing any medication. You should read carefully all product packaging. If you have or suspect that you have a medical problem, promptly contact your health care provider.
Information and statements regarding dietary supplements have not been evaluated by the Food and Drug Administration and are not intended to diagnose, treat, cure, or prevent any disease
Copyright © 2003-2015 Macaperu.com. All Rights Reserved.
<![if !vml]>

<![endif]>

Privacy Statement | Safe Shopping | Terms Of Use | Copyrighted Material